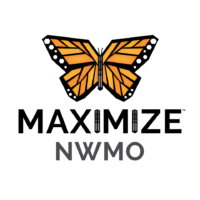 by Sarah Thomack
St. Joseph Post
A current project of a northwest Missouri initiative is to further conversations with internet service providers and others about broadband needs in the region.
The "Maximize Northwest Missouri" initiative is an effort to promote and enhance opportunities in the area.
"It's helping the region dream big together and grow together and really help present our region in the best light possible," says Christel Gollnick with Maximize Northwest Missouri. "We've got so many wonderful things here, how can we maximize our potential? How can we help communities maximize their potential?"
Christel Gollnick of Juper Communications is working with the Community Foundation of Northwest Missouri as part of Maximize NWMO. Gollnick says a key to maximizing northwest Missouri is broadband.
"Broadband is key to our healthcare systems, it's key to our small businesses, our large businesses and manufacturers," Gollnick tells host Barry Birr on the KFEQ Hotline. "It's key to agribusiness, schools, home businesses, really everyone in the community. It's been a wonderful asset to have where we have it in great strength and it's certainly been obvious where we need to do a little more work."
The Maximize Northwest Missouri website offers information, surveys, discussion forums and more for individuals and communities in the region. For more information visit maximizenwmo.org or the Maximize Northwest Missouri Facebook page.