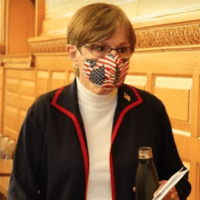 TOPEKA —Kansas Gov. Laura Kelly is scheduled to announce the state's plan for education in the fall this week.
A press briefing is scheduled for 3 p.m. Wednesday in the Kansas Statehouse.
Kelly will speak with Dr. Lee Norman, Secretary for the Kansas Department of Health and Environment, and Dr. Randy Watson, Kansas Commissioner of Education.
Check St. Joseph Post for the latest news on the state's plan for school in the fall.
In Missouri, school districts will be allowed to have students attend every other day and learn remotely on alternating days, helping schools avoid fund penalties related to attendance.
The State Board of Education passed two emergency rules July 7, establishing hybrid instructions models for districts that want them, paving the way for districts to reopen schools.
Deputy Education Commissioner Kari Monsees said the new rules will allow schools to build on the contingency plans they already have for snow days and other short-term school closures.
School districts can either have students attend class every other day or have one group of students attend in the morning and another in the afternoon. By dividing students into two groups to attend class on alternating days and times, it will also help schools maintain adequate social distancing on buses.