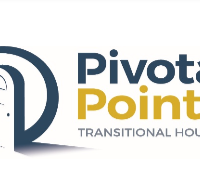 by SARAH THOMACK
St. Joseph Post
Due to COVID-19 safety precautions, Pivotal Point Transitional Housing's annual fundraiser is all online this year.
"You can do the same thing and really help our cause," says Melissa Frakes, Pivotal Point Executive Director. "Obviously, not getting together in September is very unique for us and we're going to miss seeing people, but we feel this is the safe thing to do and still be able to take care of our people and bring more residents in."
Frakes says the virtual 'Fall Ball in July' features opportunities to bid on items and to see how your donations help people.
"A hundred dollars is bus passes for a month for a husband and wife or for a mom and her kids. Up to $5,000, you would be sponsoring an apartment, which would help up to four families in a year. So there's a wide variety of options," Frakes tells host Barry Birr on the KFEQ Hotline. "Honestly, if you can only give $10, (that) times a hundred people is a large donation, so there's not a donation too small."
Pivotal Point's 90-day program works to move families from homelessness to self-sufficiency.
To view silent auction items and participate in the virtual fundraiser through August 2nd, go to pivotalpointstjoseph.org.