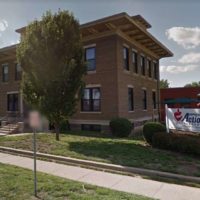 By TOMMY REZAC
St. Joseph Post
The city of St. Joseph received over $1.2 million in CARES Act Funding to assist businesses and low income individuals who have been hit hardest by COVID-19.
Around $535,000 of this funding has been allocated for several public service agencies, including Community Action Partnership of Greater St. Joseph (CAP St. Joe), which assists individuals who've had trouble paying their rent due to the pandemic.
CAP St. Joe has been allocated about $369,000 in federal funding from the city.
Whitney Lanning, Executive Director of Cap St. Joe, says this money will be used primarily for rental assistance.
"It's specifically for housing-related needs to keep people housed during the pandemic that are affected financially," Lanning said. "CAP has experience administering funds like that through (Dept. of Housing and Urban Development), so that's why we were tabbed for that money."
Lanning said the calls that have come into CAP St. Joe during the pandemic have mostly been people who are struggling to pay rent and utility bills.
"That's what we've really seen since the pandemic started back in March," Lanning said. "When people called us, their primary need was to make sure they didn't become homeless."
Lanning said prior to the COVID outbreak, CAP St. Joe would receive around 100-150 calls a day.
"Through the pandemic, it's been pretty consistently double that," she said. "200-300 calls a day. The majority of those needs have been for rental or utility assistance, which these (CARES Act) funds will be able to help with."
Social service agencies in St. Joseph, like in most cities, do an annual "point-and-time count," which is a tally of the homeless population in shelters and on the streets.
St. Joseph's homeless population in 2019 was 202, and the city's point-and-time count for 2020 will be finished by the end of this month.
Even before the pandemic, homelessness has been an ongoing issue in St. Joseph and many U.S. cities. Lanning says much work is left to be done to combat this crisis.
"Figuring out a comprehensive plan to address this is key," she said. "We have to get COVID under control, so we don't have more people that are homeless due to the pandemic. But, aside from that, there's really a lot of work to be done on that front."
You can follow Tommy on Twitter @TommyKFEQ.