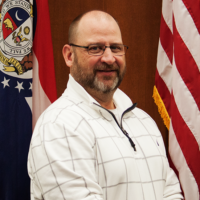 By TOMMY REZAC
St. Joseph Post
Former Buchanan County assessor Scot Van Meter resigned from his post nearly three months before his term was supposed to end in August.
Van Meter put in his notice and resigned on June 4 to pursue a new career opportunity in Florida. Van Meter had served as the county assessor since 2001. Dean Wilson, who was elected in November, will take over the post on July 6.
Buchanan County presiding commissioner Lee Sawyer says they are grateful for Van Meter's many years of service.
"We wish Scot well and I think he's ready for a new chapter in his career which we totally understand. With Dean (Wilson) coming on board, he has a lot of experience."
Tracy Starks has since been sworn in as the interim assessor and will assist with the transition before Wilson takes over.
Starks serves as the assessor's chief deputy, and has worked in the office since 2010.
"She has really been a go-to person in that office," said Sawyer. "A very logical approach to have her in place during this time."
Sawyer also said Wilson will be a natural fit once he takes over the county assessor role full time.
"It's always kind of good when you have a new set of eyes and ears and potential new approach," Sawyer said. "But, we have some good individuals in that department that know what they were doing."
The assessor's office also has a couple of open positions to fill. Sawyer says the county will give Wilson the final say once he begins in July.
"We started the search with human resources help," said Sawyer. "So, Dean will be very much a part of that whole process. He'll have the final say in who's going to be hired."
You can follow Tommy on Twitter @TommyKFEQ and St. Joseph Post @StJosephPost.