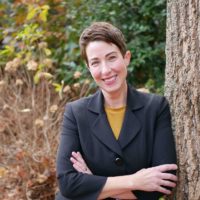 By BRENT MARTIN
St. Joseph Post
A dean from the University of South Carolina Upstate has been
appointed provost and vice president of academic affairs at Missouri Western
State University.
Laura Reynolds will not become provost until the middle of
next year, July 5th.
Reynolds currently is dean of the College of Education, Human Performance, and Health at the
University of South Carolina Upstate.
"I am
confident that Laura's combination of experience, skills and enthusiasm will be
a tremendous asset for Missouri Western as she leads Academic Affairs," MWSU
President Elizabeth Kennedy said in a written statement released by the
university. "She will ably lead the implementation of our new Master Academic
Plan and Academic Program Review, will expand our commitment to our applied
learning mission, and will help us identify programs and strategies to continue
meeting the workforce needs of the region we serve."
Reynolds
has been at USC Upstate since 2018. Previously, she served as a faculty member
and administrator at the University of Michigan-Dearborn.
"I
am honored to be joining Missouri Western, and am excited to contribute to the
impact it has on the lives of students as well as the region and state," Reynolds
said in a written statement. "The faculty and staff at MWSU are passionate
about the students and community they serve, and the impact on students is
evident. I believe the applied learning mission of Missouri Western, combined
with the commitment of faculty and staff and excellent strategic and academic
planning create even greater opportunities to support the success of
students."
The
provost and vice president of academic affairs is Missouri Western's chief
academic officer, overseeing the College of Business and Professional Studies,
College of Liberal Arts, College of Science and Health, Graduate School, and a
number of academic support units.
Reynolds will
succeed Marc Manganaro, who has served as interim provost since July 1st,
following the retirement of Douglas Davenport.