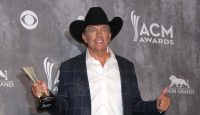 George Strait is extending his Strait to Vegas residency into its fifth year with the announcement of two new dates in 2020 on January 31 and February 1. Tickets will go on sale on August […]
Share on:
Facebook
|
Twitter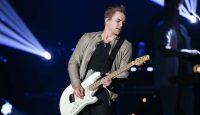 Earlier this week, Hunter Hayes appeared on the Today show to announce his fourth studio album, Wild Blue (Part 1). Hayes has also released the title track on his YouTube page.Hayes revealed that he was […]
Share on:
Facebook
|
Twitter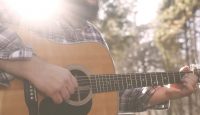 Tyler Childers' new album, Country Squire, debuted at No. 1 on the BillboardTop Country Albums chart this week.Country Squire moved 32,000 equivalent album units, according to Nielsen Music. The nine-track album, produced by Sturgill Simpson and […]
Dierks is coming to the Qcountry nation and we have your FREE tickets! Enter to win 'em before August 20th at 9:27 pm for your chance to win.
Share on:
Facebook
|
Twitter
David Lee Murphy is coming to River Bluff Brewing – Saturday night August, 10th! David joined Late Afternoons with Travis Dodge to talk about music, performing, song writing, and more. Hear bonus audio that you […]
Share on:
Facebook
|
Twitter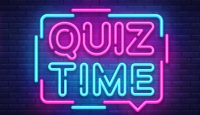 Text messaging powered by eaglecom.net It's back to football and as the Chiefs start it back up for a new season. We wan't to see how well you know your Chiefs! After you finish the […]
Rockport man hospitalized after deer strikes motorcycle

NODAWAY COUNTY — One person was injured in an accident just after 1a.m. Sunday in Nodaway County.The Missouri State Highway Patrol reported a 2019 Harley Davidson driven by James L. Barnhart, 20, Rockport, was westbound on U.S. 136 two miles west of Burlington Junction.The driver slowed to avoid a deer. A second deer struck the […]

2 hospitalized after 2 vehicle Daviess Co. crash

DAVIESS COUNTY — Two people were injured in an accident just after 12:30p.m. Saturday in Daviess County.The Missouri State Highway Patrol reported a 2007 Chrysler Town and Country driven by Gerald R. Souders, 69, Jamesport, was northbound at Nickel Avenue and 130th Street. The driver failed to yield to a westbound 2016 GMC Sierra driven […]

Recent obituaries

Click HERE to view the most recent obituaries and service times from our funeral home partners.St. Joseph Post is honored to publish full obituaries and photos at no cost to families. Funeral homes can send notices to stjoeobits@eagleradio.net.
Request Line 816-3879-927
National News
Entertainment News