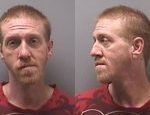 Here's the latest booking activity from the Buchanan County Jail. All persons included in this post are innocent of crimes until proven guilty in a court of law. These are courtesy photos. This information is […]
Share on:
Facebook
|
Twitter

A big crime crackdown occurred in St. Joe Thursday. Law enforcement agencies were out in striking numbers. 64 Citations issued 35 warning citations 9 Warrant arrests 6 Felony arrests (New Cases) 2 DWIs 1 Driving […]
Share on:
Facebook
|
Twitter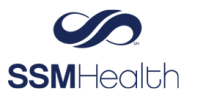 St. Louis-based SSM Health has signed letters of intent with two Missouri health systems to explore transferring ownership of its ministries in Jefferson City, Mexico and Maryville, Missouri. According to a press release, the Catholic, not-for-profit […]
Share on:
Facebook
|
Twitter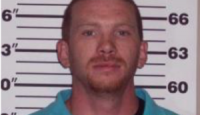 DONIPHAN COUNTY, KAN. —At the request of the Kansas Bureau of Investigation (KBI), the ASPCA® (American Society for the Prevention of Cruelty to Animals®) is assisting with evidence collection and the removal of 45 dogs from a property […]
– Florida Georgia Line performed "Cruise" during their Grand Ole Opry debut in 2012. – Sugarland's "Baby Girl" single was released to retail in 2004. It became the group's first hit single. – Vince Gill's […]
Share on:
Facebook
|
Twitter
The 5:10 Payoff question and answer on Thursday August 16th. Question: If you have this, your're likely to get 25 minutes less sleep every night. What? Answer: High-speed internet.
Share on:
Facebook
|
Twitter
Have your banner ready to go Saturday night August 18th, and bring it down to Civic Center park for your chance to win starting at 5 pm.  We will have hundreds in cash to giveaway, […]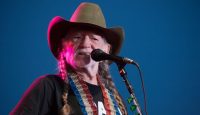 USA Network's new TV singing competition Real Country is scheduled to premiere on Nov. 13 at 10PM. Along with celebrity judges Jake Owen, Shania Twain and Travis Tritt, it was announced that numerous big country […]
Share on:
Facebook
|
Twitter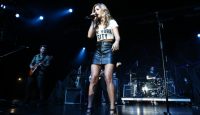 Cassadee Pope has shared her-upbeat new release, "One More Red Light." Pope sings about the thrill that comes along with getting to know someone new and wanting to spend as much time as possible with […]
Share on:
Facebook
|
Twitter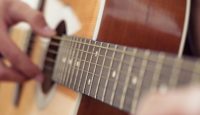 Cody Johnson has shared the first track off of his major label debut album, Ain't Nothin' to It, with the new song "On My Way to You." The track is a true country love song about finding […]
Request Line 816-3879-927
The bodies of a pregnant missing Colorado woman and her 2 young daughter have been recovered in a Denver suburb, just one day after authorities arrested the woman's husband on suspicion of three counts of […]
U.S. health officials have approved a new generic version of EpiPen, the emergency allergy medication. The Food and Drug Administration's action Thursday opens the door to more competition for a drug that has faced public […]
Layered BLT Dip

When I throw a party for friends, I whip up this addictive layered three-cheese dip. Somehow, it's always gone within the first 20 minutes. —Jade Bennett, Kingwood, Texas